BRIAN WEBSTER, through his company Timber Creek Advisors, provides critical financial services to individuals, families and businesses. Our services include programs for:
INCOME REPLACEMENT FOR EXECUTIVES AND BUSINESS OWNERS*
EXECUTIVE RETIREMENT*
EMPLOYEE INCENTIVE AND RETENTION*
BUY-SELL PROGRAMS FOR BUSINESS OWNERS*
LIFETIME CHARITABLE GIVING*
DEBT PROTECTION*
ESTATE PLANNING*
* All of these programs are uniquely designed to require little or no out-of-pocket expense for the client, whether the client be an individual or a corporation. In all cases, the income generated by these programs is 100% tax exempt.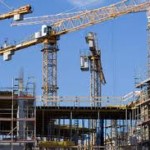 In addition this, Mr. Webster is an experienced corporate finance professional. He has raised hundreds of millions of dollars to help companies finance large projects internationally — whether for business expansion, acquisitions or new project construction. He can provide both traditional and structured financing. His has the resources to pursue a limited number of these opportunities at any given time. Call for information.
For more information, contact – Brian Webster, 303.881.2573 or Brian@MadeToProsper.com